I must confess I have not read any of her books but the exhibit on the history of the Ingalls Family Life, I saw at a museum in Walnut grove is fascinating.Am told her daughter Rose inspired Laura to write the books.
Laura Ingalls Wilder was an American writer and author of the 'Little House of on the Prairie' series of novel. this woman was born in February 7, 1867 – and died on February 10, 1957, same year Ghana gained her independence.
I have decided not to write to much and let the pictures do the talking.
I was stun by this one-house schoolroom
can you guess the number of students…?
There were six desks…i missed one. Now in addition to its unique size, it also had perculiar rules for students and teachers.
lets start with rules for the teachers…seriously this is some kind of rules."male teachers may take one evening off for courting each week, but female teachers who marry will be dismissed.
This is very controversial, I bet these rules were set by men.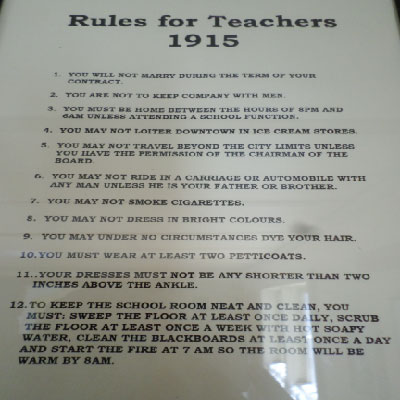 That of the students were not demanding.
Interestingly, they knew they were not going to last.
Teachers will bring a bucket of water each day…
Rule number 6..1915.'You will not ride in a carrriage or automobile with any men unless he is your father or brother.
There were other interesting exhibits at the museum,like this dug house by the early settlers.
..custom made orthopedic bed.
An extra suitcase for the trrip,how convinient.
'Subway'..not on this table
All of these were in the dug house. I couldnt get enough of this museum.check out what was in Grandma's house.Think it was laura ingall grannies house.
A washing machine.
Stove…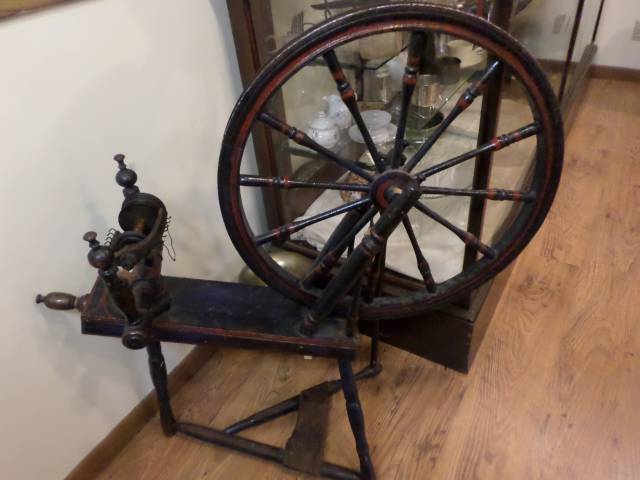 Spinning wheel
'Mama am going to New York'…
♫..yes am leaving on a jet plane…
yes save the best for last…