Are you looking for a good book to read? Check out these recommendations from some of the 2023 World Press Institute fellows, who have been traveling around the United States for nine weeks to understand the country's diverse roots and citizens. The WPI brings together 10 journalists from different parts of the world to meet with American journalists, entrepreneurs, philanthropists, and everyday people in at least eight states.
Freedom to read is a key element in a democratic society. Without access to information and the ability to educate oneself, citizens are unable to fully participate in the democratic process.
Argentina
Julieta Nassau
BOOK:
"Convenience Store Woman" by Sayaka Murata
I wanted to have a novel where I could dive in to switch off the academic mode for a while. I love Murata's way of talking about (and criticizing) modern times and stereotypes on women through a satiric tone.
Australia
Bridget Rollason
BOOK:
"The Seven Husbands of Evelyn Hugo" by Taylor Jenkins Reid
I wanted a fictional page-turner that I could read and decompress from our busy schedule. I like it because I can relate to it. It involves a little-known journalist granted an exclusive interview with one of Hollywood's biggest stars after years of dodging the press. While it's fiction it reads like a gripping non-fiction expose.
Finland
Alexander Uggla
BOOKS:
"The Almost the Chosen People" by Markku Henriksson
"Hippos" by Emmi-Liia Sjöholm
When I packed my bag, I realized I just couldn't fit any physical books, so I went for two popular audio books in Finnish.
In my audio book app, I'm constantly switching between two very different books. One is a summary of American history, written by the Finnish Professor Markku Henriksson. The other one is fictional: Virtahevot ("Hippos") by the Finnish Author Emmi-Liia Sjöholm. It tells the story about life choices, relationships and sex. It has a lot in common with Sally Rooney's "Normal People," actually. The history book is quite good, but so filled with facts and details that it has proven to be an excellent sleep medicine. That's why I need a spicier fictional book to keep me awake.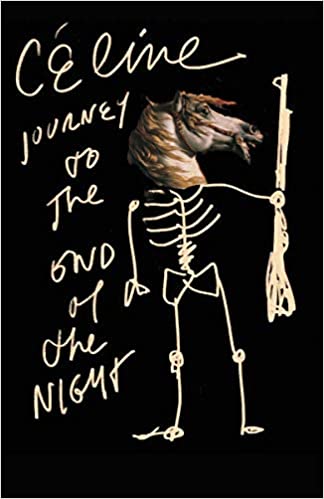 France
Tarek KAI
BOOK:
"Journey to the end of the night" by Ferdinand Céline
The plot takes place during the First World War. Céline depicts with a great mastery of language the horror and futility of the war. It resonates with what is happening in the world right now.
Nigeria
Fauziyya Tukur
BOOK:
"Reopening Muslim Minds: A Return to Reason, Freedom and Tolerance" by Mustafa Akyol
I was gifted the book by the author while on (this fellowship) trip and started reading it. I like it because it is very stimulating, eye-opening and touches on many subjects that have always piqued my interest, such as religious extremism, the origin of the different Islamic schools of thought and theology.
Pakistan
SAQIB TANVEER
BOOK:
"Win Every Argument" by Mehdi Hasan
Bought the book from St. Paul. Had to visit from shop to shop to eventually get hold of a copy. I like the author who is a fellow journalist, but it's the substance and relevance to my profession.
Sri Lanka
Piyumi Fonseka
BOOK:
"The Truths We Hold" by Kamala Harris
From her childhood to the time she ran for the presidency and became the first Black or Indian or female vice president of the United States, I thought her story would inspire me. To be the first female journalist to have been selected for the WPI Fellowship Program from Sri Lanka, I thought this is the best book to read while I am here. This book is special for another reason. This book is a gift from my newspaper's former editor in chief, Champika Liyanaarachchi. She is the first woman to be the editor of a daily newspaper in Sri Lanka.
Türkiye
Feyza Gumusluoglu
BOOK:
"How Democracies Die" by Steven Levitsky and Daniel Ziblatt
The book analyzes the main dangers that modern democracies face.
I very much like the book, which examines how democracy is being undermined in many countries around the world. By showing how democracies die slowly and from the inside, it also gives hints about how they can survive. Even though the book focuses particularly on U.S. democracy since the election of Trump, there are great lessons to be learned for other countries around the globe, including my own.